"Bienvenido a Miami"
"Hola, buenos días. ¿Cómo está?" This is how I greet Rolando, the guy on the golf cart who works for the marina.
"Bien," he says "¿adónde vas?"
"Voy a... to do my laundry," I say… "¿cómo se dice?" ("Cómo se dice?" means "how do you say..." I've used this phrase A LOT since getting here.)
"Lavar la ropa," he corrects.
"Si, voy a lavar la ropa," I repeat.
He normally gestures to get in the golf cart. Whether I'm going to catch a shower (la ducha) or over to the grocery store (supermercado), I normally do. I'd honestly rather walk but he's helping me brush up on my Spanish. As are my Uber drivers and the other Spanish-speaking-victims I come across that are willing to entertain my useless banter.
We picked up a Spanish dictionary in the captain's lounge and have been learning and teaching the girls as much as we can. It's been fun! Something tells me it will be a good skill to have for our upcoming adventures.
Other than the couple days we jaunted over to Boca Chita, we have been in Coconut Grove for 2 full months. Over the past 7 months, we have been in 27 places! We have not stayed put for this long since Wilmington...
Transition
So much happened in our 4 months in Wilmington. It feels like forever ago. We survived 2 hurricanes. I went through my 9 week Holy Yoga training. It was the beginning of our new life.
At first, we went back and forth from Wilmington to Charlotte just about every other week. It was good to transition that way. I had lived there for 15 years. Daniel was born and raised there.
He spent the past 6 years of his life seeing the very worst side of the city. He cruised around in an ambulance picking up people on sometimes the worst day of their lives. It was a calling. To serve in that capacity.
After 6 years of suicides, rape victims, shootings and unthinkable pediatric calls, he was through. He became hardened, as he put it. He looked around at his colleagues and most of them were "fat, unhappy and divorced" and he didn't want the same fate.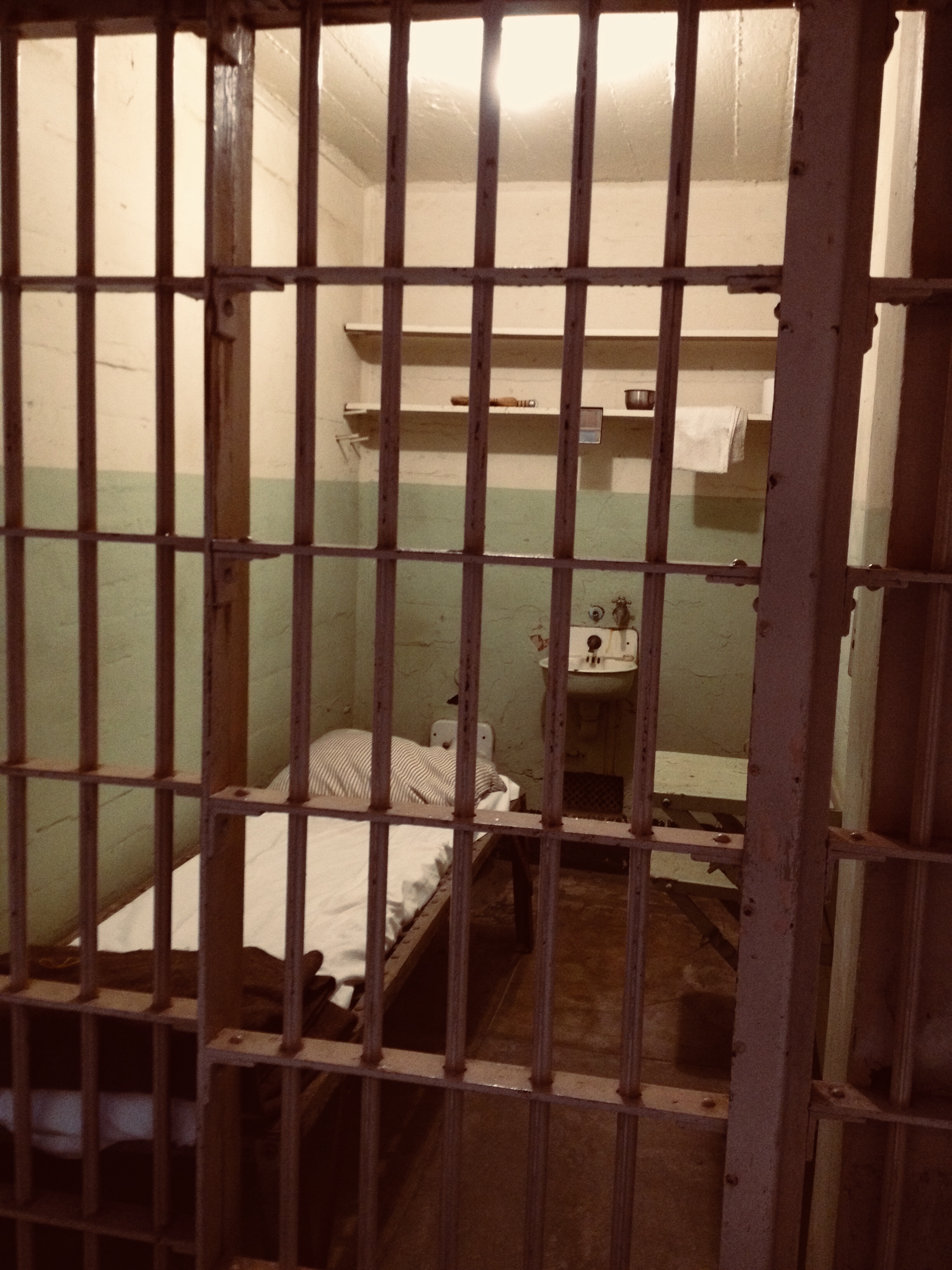 "The mass of men live lives of quiet desperation, and go to the grave with the song still in them."
-Henry David Thoreau
Acclimating
Being in Wilmington, on the water, in the fresh air started a healing process for Daniel, for our marriage and our family. Towards October and November, we started referring to Wilmington and the boat as home and not the reverse.
It became very clear to me that the move we made was right, that we no longer belonged in Charlotte. We were moving forward and not looking back. And so we did. We haven't returned to Charlotte. It's been 7 months and although I do miss the people, I know I'm where I belong.
Those first couple months on the boat are challenging. My neighbor in Wilmington, Ellen, put it perfectly: "it's rough for the first 3 months or so, then you begin to love it." I've found that to be true. I have mentioned previously that I had some worries about up packing up and leaving. I shared how I prayed and talked to Godly people and found peace about uprooting.
Sometimes though, the doubt, fear and uncertainty would creep back in like an unwanted pest. Maybe I'm wired this way. Always second guessing. Looking for something to change. I'm getting better, though, at just being.
In the early days and weeks on the boat, I questioned our decision. One of the biggest was: "Is this really best for the girls?" (Which I DO believe it is.) When things start to break or leak or something goes wrong, which is never-ending on a boat, I would get defeated.
In those moments, when I was doubting God's call, I clung to this: I am supporting my husband. And THAT is something I know FOR SURE God would have me do. No question about it. Daniel has amazing vision and I can be short-sighted sometimes, lacking perspective. He meets challenges with high-resolve and gusto and I truly admire that about him.
Support
I've heard it said that one of the greatest sins is to hinder someone else's growth. To stand in the way of God's will for them. I wonder, how many wives have gotten in the way of a call on their husband's life? Because of what? Fear? Financial insecurities? Control?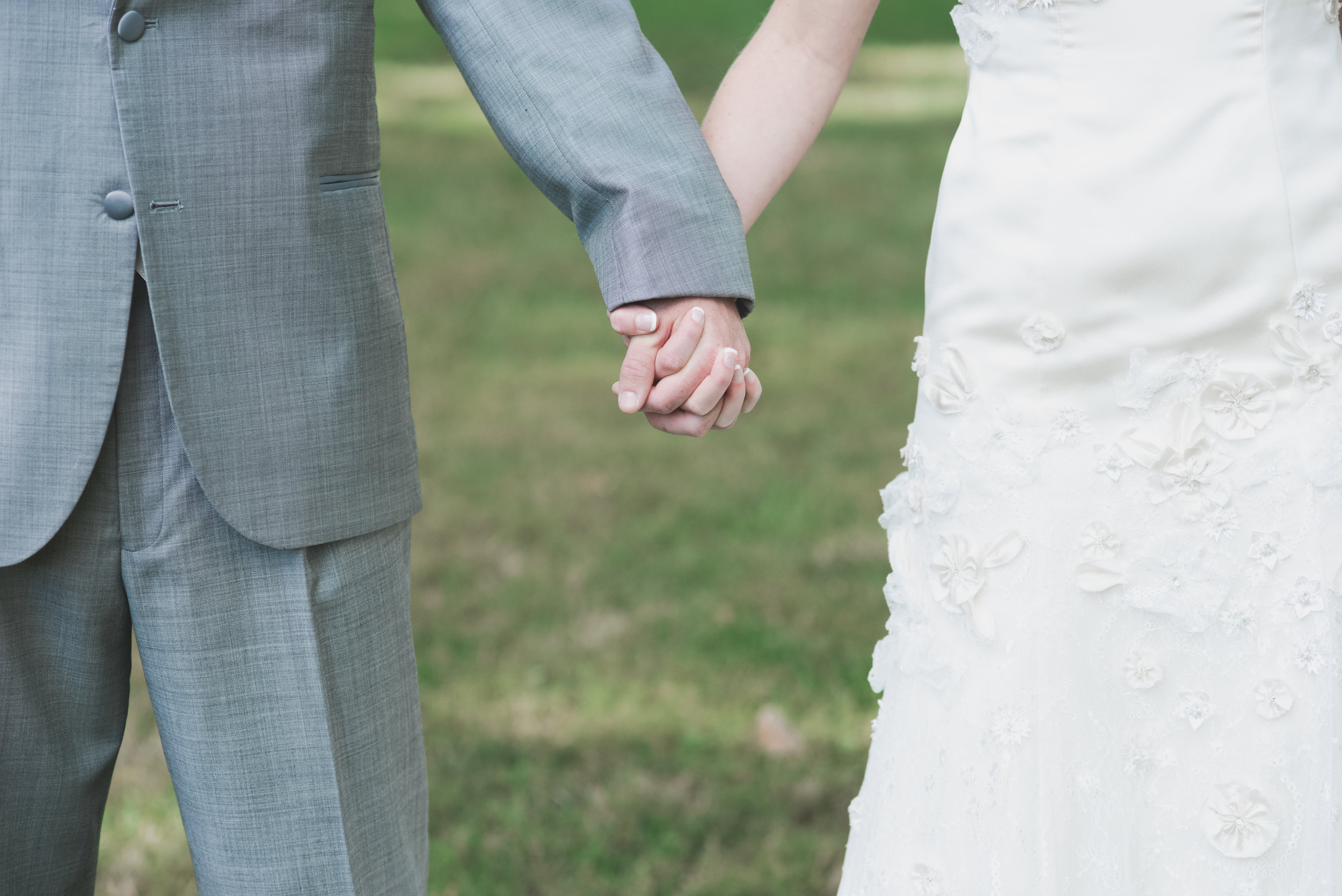 Wives, respect your husbands.
-Ephesians 5:22
I've done it a number of times. When we first got married, Daniel had a vision of going to South Africa. He researched paramedic jobs and started learning Africans. Although it sounded exotic and adventurous, it just didn't fit my 5 year plan, so I stomped that flame out real quick.
Then, about a year later, we were thinking of moving to Florida. I was semi-on-board. I was pregnant with Abby at the time. We started looking at homes and researching churches. We even had a trip planned and took time off work to go visit Tampa. Then, I freaked out and decided I couldn't leave my friends and my family. Funny thing is... here we find ourselves, about 5 years later, in Florida! Maybe where God would have us be? For now anyway. I wouldn't be surprised if the wind carried us to Africa one day, too.
Salt Life
Living in Wilmington was my first time living on the sea. I took trips to the beach, sure, but I much preferred the mountains, to be honest. The mountains feel still, safe and grounding. The ocean has constant movement, vastness, and an unknown about it that gave me trepidation.
My experience with the beach, up until now, had a lot to do with sloppy drunk people, lowered inhibitions, sunburn and sandy bathing suits. Tubs of rum and punch and fruit. Beach volleyball. Air conditioned hotel rooms and hungover mornings. I'd left those things behind years ago. Except for maybe the sandy bathing suits part, only now there's more, and some belong to teeny tiny people.
But in Wilmington, I woke up every morning to the gentle sway of the boat. I crawled out the companion way to be greeted by the birds, the sparkling water reflecting the sky and wispy sea grass. I was re-connecting to God's universe. I began to be in touch with the tides and the stages of the moon.
Daniel and I spent our evenings sitting on back deck, watching the sunset. Then, one by one, watching the stars pop into the sky. We were able to see Venus, Saturn, and Mars clearly most nights. It brought back a sense of awe and wonder that I had somehow lost somewhere along the way. I felt like a newborn baby.
Goodbye
Visiting new places is great but it's the people that hold our hearts. For me, it was emotional finally leaving. We said our goodbyes in Charlotte two days after Thanksgiving. Once we returned to Wilmington, we sold both of our vehicles. At this point, what we were doing started to feel really real. Our possessions, all of them, now fit into our sailboat (other than some odds and ends at grandma and grandpa's house.)
As we took off, the things that I was fretting about all seemed trivial. The boat is our home, which was and is where I would choose to be, over most other places. Our family, our minimal possessions, on a mission, to spread the Light of Jesus.
Hurricane season was officially over December 1st and we took off December 14th. Thankfully, by that point, the full trees and other rubbish stopped floating down river. We took a 5 hour ride down the Cape Fear River to Southport, NC. More on this next time...
Hunkered down
Thursday, June 27, 2019
I can't even believe my life right now. I've never had a desire to be in Miami. I know it's a popular tourist location, but it's not really my style. I never saw this coming but I suppose God did.
It's seems I'm settling right in to the sailor lifestyle. I feel more comfortable being stinky with a stained shirt and salty, wind-blown hair than prim and proper with a manicure, wearing make-up. Although, I do take delicate care of my feet. I find it to be essential whist living outdoors.
We are staying for a bit, at least until hurricane season is over. Many of you saw in a previous post that we were asking for prayer and direction on what to do about hurricane season… Thank you to all who prayed and continue to do so!
We did our praying, meditating and fasting and the guidance we received was to stay put. We have a storm plan in place and we are hunkering down. Daniel has found some jobs here and there doing boat maintenance, repairs and hull-cleaning and I have gotten some yoga gigs. I visited a new church last Sunday and we are planning to visit a few more. We are beginning to plug in and feel connected to this community. All is looking promising…
Update
I completed this blog a few days early this week and I decided to keep the above portion intact.
On Friday, June 28, 2019, we had a little boat drama which changed some things…
When I say, "a little boat drama," I am referring to the fact that our boat got struck by lightening. We all felt the BOOM of a lifetime and quickly got off the boat. Everyone is safe and it's a crazy story that is still unfolding. We are in a waiting period. We don't know what's going to happen next but, until the damage is assessed, we wont be living on the boat. Perhaps, we have more lessons to learn on letting go or being flexible.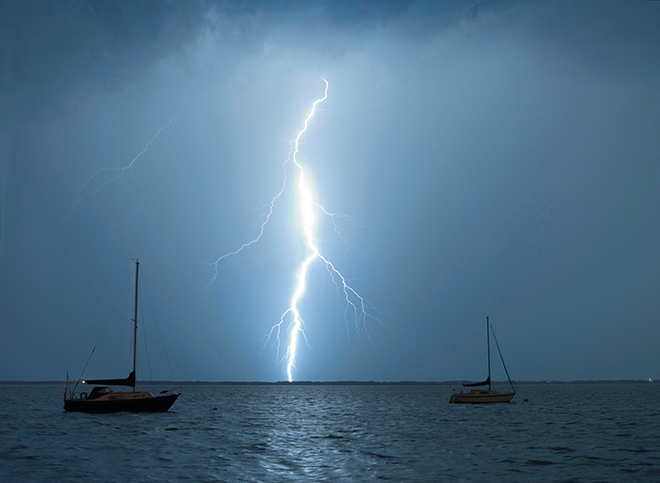 "He sends lightning with rain and brings out the wind from his storehouses"
-Jeremiah 10:13
The God who made the heavens and the earth is powerful. He is in charge. We only want what He would have us do. This journey is not about the boat or the sea or, really, about us at all. It's all for Him, for His glory.
Speak to us, Lord. Send us, Lord. We are your sojourners, your soldiers. We are yours and yours alone.
Let your light shine.

Sharing this journey with you is truly a pleasure. It's a dream to have people read my writing so, THANK YOU! If you want a notification when I make a new post, e-mail your name to SVAlive@yahoo.com.