Before I start, many who read regularly may wonder about how my yoga training went... It was fabulous. God spoke to me in definite, profound ways and... I'm not ready to share about it yet. Someone wise once told me to use discretion when God gives me a message. Sometimes it's ONLY for me. Not everything needs to be shared. So, that's that.
Also, I enjoy writing with some time away from the event. I don't know if that's some kind of blog foux pas but it lets me gain some perspective and make things into a story, so here we go…
God's Perfect Timing
A lot happened between the time we told folks about our (His) plan and packing up and moving to Wilmington, NC. In July and August of 2018 we sold our home, moved in with our in-laws, purchased our boat in FL, got the boat up the eastern shore and officially moved aboard.
Looking back, the thing that resonates most is that God must have orchestrated the timing for all of it. I had so much fear about selling our home and leaving my comfort place but things went quite well.
We had been praying for the buyers. Our home was good to us and we wanted the people who moved in to love it too. The first people we went under contract with backed out at the last minute. It was a lesson in flexibility that would certainly come in handy in the sailing world. AND, our boat wasn't listed in our price range yet. The way things went down allowed a sweet little expecting couple to purchase the house which really made me happy and was an answer to prayer. So, we packed up, signed the dotted line and said goodbye to our house.
"Heaven is my throne, and the earth is my footstool. Where is the house you will build for me? Where will my resting place be?" -Isaiah 66:1
I was apprehensive about moving into my in-laws. Mainly because I didn't want to cramp their space and impose. I didn't know how long we'd be there. It ended up being the best possible scenario. I am so grateful we had a comfortable place to stay though out the transition. Also, I got lots of help with the girls and they got lots of time with their grand babies. Double win!
Finding SV Alive
It took hours upon hours searching Craigslist and various boating websites, dozens of phone calls to boat owners and 3 trips to Florida before finding our boat. The first trip, all of us went. Hadley was 3 months old. We drove all the way to Key West. It was insane. Here, many more lessons were learned... on balance and rest and things needed (and not needed) traveling with little ones.
When we arrived in Key West, FL, after 3 LONG travel days, we met the 38 week pregnant owner of a 42 foot C+C Landfall and her 3 kiddos and 3 dogs. It was the first time I had ever set foot on a sailboat and honestly, it terrified me. It seemed small and dark and hot. They had been on the boat, at the dock, for years and well, I couldn't picture life like that. Needless to say, it wasn't the boat for us. So, we turned around and booked it back to Charlotte.
Around the time our house went under contract the first time, Daniel took a second trip to look at 3 boats. A 44 foot Endurance which was too dark. A 42 foot Erwin that had a small galley and a master cabin with no access to the girls potential cabin without going up top, so it was a no-go. He tried to see a 44 foot Kelly Peterson as well but it didn't work out. So, no luck on that trip.
Then, about a week before we were to receive the check for our home sale, Daniel drove down to Florida again. He looked at a home built Ferro-Cement boat which would have been way too much work. Then, he found our 1973, 42 foot, Whitby Ketch Rig Sailboat, price recently reduced by $17K. DING DING DING… THE ONE! Our boat and new home.
A HUGE Provision
With the down payment in on our sailboat, Daniel returned to Charlotte and put in his 2 week notice. My lovely father in law, Mike, volunteered to help bring the boat to NC… thank goodness! They drove a rental car down to Merritt Island, FL then took a very LONG, 11 day trip up the east coast to bring our boat home. Or, shall I say, to our temporary docking spot, in Wilmington, NC.
It all worked out beautifully. (Besides taking double the time we thought it would and running aground a few times but that's an entirely different story)
The previous owner of our boat, Rob, was getting out of boating completely and doing the RV thing. This meant he left literally EVERYTHING on the boat: tools, dishes, spare parts, throw pillows. We got the dinghy and it's motor, all the things we needed, and a lot we didn't. Like the joint I found in between some paper charts in the nav station... but that's besides the point.
The point is, it was a HUGE blessing.
Rob lived on this boat for 18 years. He very nicely offered to sail from Merritt Island, FL to Jacksonville, FL with Daniel and Mike (about 3 days) to show them the ropes, literally. When the guys arrived in Jacksonville, Rob hopped off and said "later guys" and never looked back. Just like that!
The Red Wagon
I didn't have such a seamless time letting go. Throughout this process, I let go of a lot. Normal life. The delusion of control. Safety. The known. Furniture. Sentimental items. Clothing. The picture I had of my girls running around in our back yard. The dream of pulling them around our quiet neighborhood streets in our red radio flyer wagon. The security of a 401k, pension, building our portfolio, not that I'm entirely certain what that means.
I remember the day we decided to get rid of the red wagon. There was certainly no room for it on a boat. I had a cry and and prayed, "Lord, this wagon and what it represents is a dream I'm turning over to you. You take it and, in return, give me what YOUR design looks like. Whatever that may be." I let go and let God.
Undoubtedly the hardest part, I let go of some people I love. Not permanently of course. I made many life long, intimate relationships in Charlotte. But, I let go of having breakfast with them on Saturday mornings. Or an impromptu mid-week coffee date. Christmas parties. Baby Showers. Walks on the greenway. Playground meet ups. Doing life with them. I let go of being a couple minutes from my mom and her cozy home.
But… Why?
How does one leave everything they know and start over? Why do such a thing? How did this come about? I get questions like these frequently.
The following is an excerpt from my girl's children's bible when Jesus chooses his helpers from Matthew 4, Mark 1, Luke 6.
"Jesus called out to them, 'Let's go!'
Peter, Andrew, James, and John looked up at this man on the shore. And they couldn't explain it: their boats needed to be put away, their nets needed mending, fish were still wriggling on the shore. But something about this stranger made them just drop their nets and their fish, leave their boats - and everything - and follow him.
This God-Man was like no one they had ever met. When they looked at Jesus, their hearts filled up with a wonderful, forever sort of happiness and inside it was as if they were running free in an open field."
-The Jesus Storybook Bible pg 210-213
I can look back and see several instances where I received the message: be mobile, be flexible. This process has been preparing me to get ready to go. To serve God, His people, His Kingdom.
I used to have a million reasons why I wasn't ready… "Now is not the right time, I have small children, we need to save a little more money… yada, yada, yada."
What are your reasons? Are you available or do you have loose ends to tie up? Are you clinging so tightly to the things of this world that you've lost sight of the fact that there is an eternity awaiting us in heaven?
485
Moving to Charlotte wasn't really my choice. The decision was made at a time in my life where I was beyond lost and hurting and my mom made a last-ditch effort to save my life. (And it worked... Thanks, ma!) She sat me down in front of a computer and said... "apply to this college, UNCC." I was accepted and that, in a nutshell, is how I moved to Charlotte.
The day I left for Wilmington was an extremely powerful day. I remember riding on 485, the interstate that circles Charlotte, passing by the exit for my college. I had moved to Charlotte 15 years earlier, almost to the day. So much happened in that time. Five years of college and getting a degree in Social Work. 7 years working for a steakhouse, 6 years in banking. Many many friendships. Getting sober. Meeting my husband, getting married. Having 2 babies. Purchasing a home. I went from a clueless 18 year old to a <somewhat> mature 33 year old woman.
I never imagined I would ever leave Charlotte. I lived in 15 places in those 15 years and I thought I was ready to settle in and settle down. Perhaps moving so much prepared me, in a way, for my current lifestyle.
Daniel once shared a spiritual experience he had about driving on 485. It was a time, he states, he was being "crushed by a self-imposed crisis." He was all in his head about life circumstances and was having lots of fear. We've all been there. For me, it sounds like, "no no no, it's all falling apart, I'm doing it all wrong, this can't be happening."
So he drove down the interstate, in his 2002, 35th anniversary edition, manual transmission, black on black Camaro with the t-tops out (a detail he is sure to include when he tells the story.) Uncertainty and dis-ease in between his ears, he looked up and saw some airplanes approaching the airport. He had a moment where God overwhelmed him with the assurance that everything was going to be ok. And that everything already was ok. God told him He was going to take care of him and he had no reason to worry. Since that day Daniel has had faith. (A super-natural faith if you ask me.)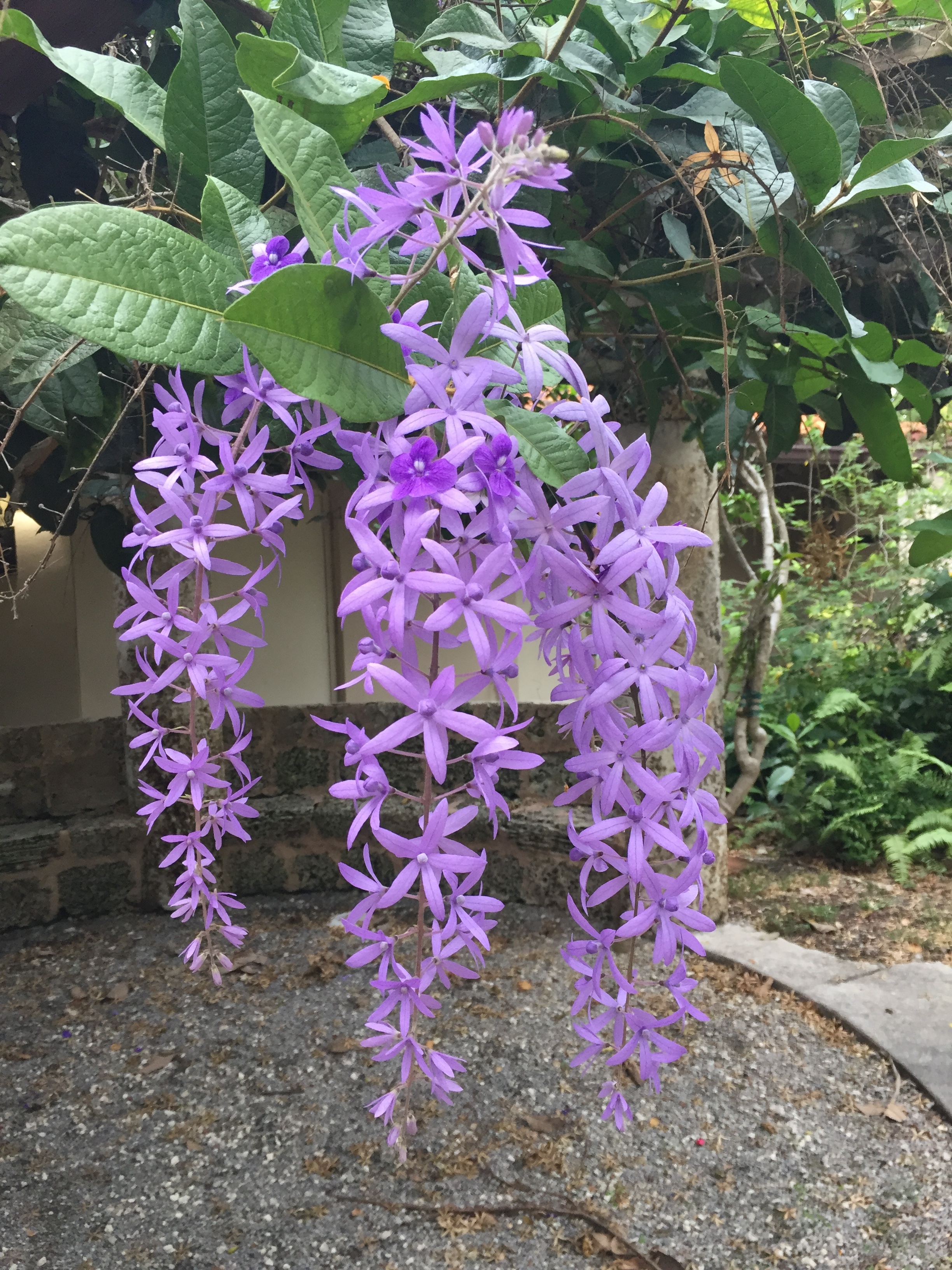 "For I know the plans I have for you, declares the Lord, plans to prosper you and not to harm you, plans to give you hope and a future."
-Jeremiah 29:11
Since he told me that story, I tend to get that same sense of well-being and faith driving along that road. We actually almost named the boat 485 or Alive 485 or something like that. On the day we left Charlotte, I remember being on 485, reflecting on the previous 15 years. I had a chat with God. He has a purpose and a plan for my family. Feelings of eager expectation flooded my body. I sensed that it was the beginning of something new and important and big. And I suspected that it may very well re-define life, as I know it.
And so it has.
Let your light shine.