Lord, I'm ready now.
This is it! The day I've been waiting for. To launch a dream and obey a calling placed on my heart years ago. What better day could there be than this one?
Easter. Easter is the day that celebrates Christ overcoming the grave. He gave his life to show us the ultimate sacrificial love. This day is the realization that the predictions throughout the Holy Scriptures are true. It confirms what Jesus said about himself. The grave is empty: this truth is part of the foundation of my beliefs and where my hope lies.
Do you believe this? That there is a God ALIVE, involved, seeing, knowing, caring, loving? Do you believe what Jesus said about himself? That the bible is true? What would change if you did? How would you behave differently?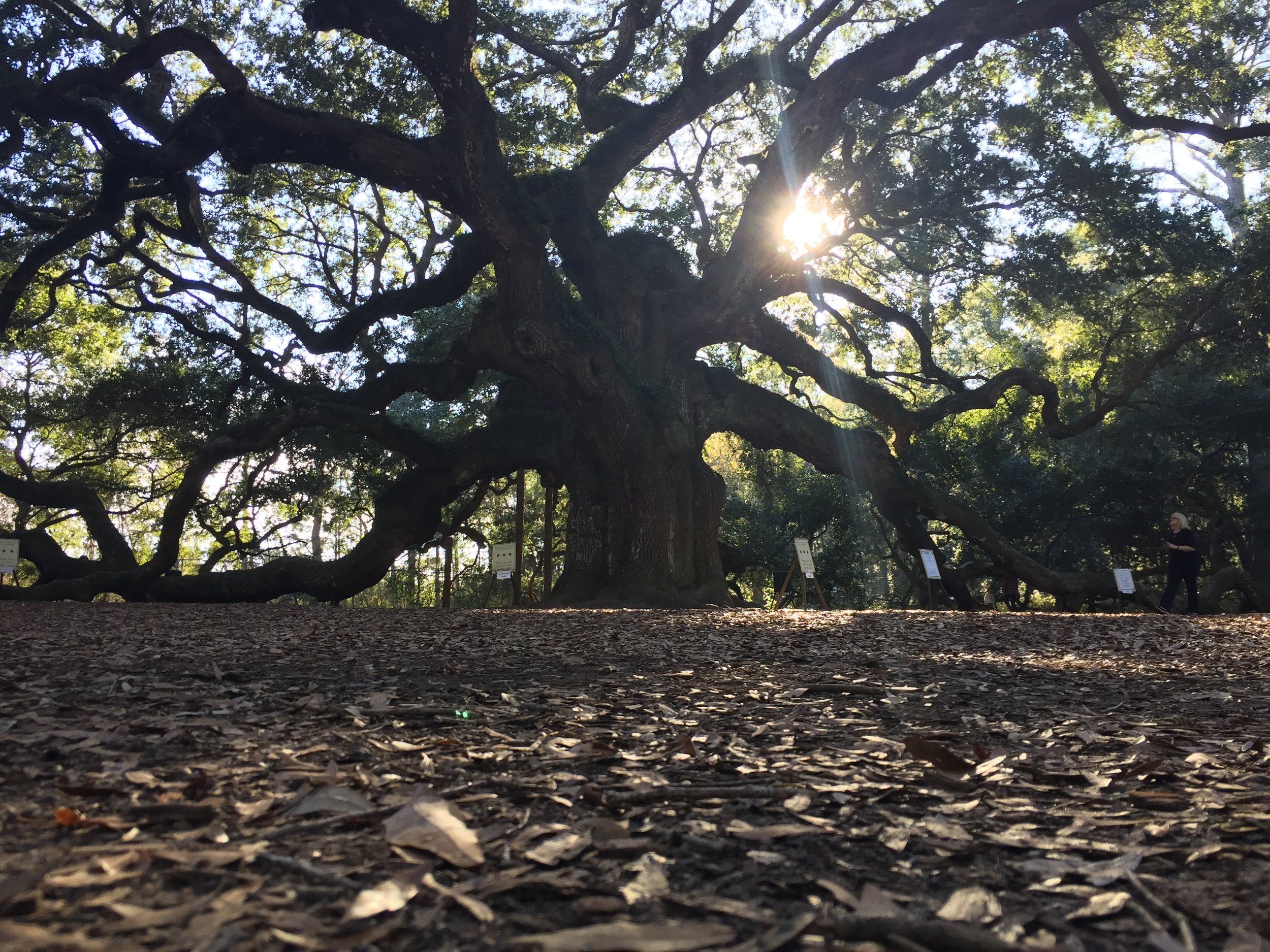 "Why do you seek the living among the dead?"
-Luke 24:5
I have not always believed in a living God. Or the living Word in scriptures. Or the living Spirit within. Even when I "came to Jesus," I didn't always behave as if these things were true. I still don't.
You see, I've been waiting, procrastinating, wanting to get it just right. Wanting to get it perfect, in fact. I've been caught up in the big picture. Then, about 3 weeks ago, God revealed to me that the big picture is HIS work. HIS business. Oh bless my heart… there I go trying to play God again.
Honestly, it boils down to avoiding obedience. God called me to this: To document and PUBLISH this journey. I am to take THIS step. I don't know what I'll write about next. I have some things in the works. He will give me the words. I'll let the Spirit lead me. I have been scared, mainly because it means sharing my faith… and I cannot share this journey without sharing my faith because really, that's the entire story.
Welcome!
So here I am, welcoming you to my family's website and my very first official blog ever:
Happy Easter! Easter is the day the SV Alive website goes live. It's exactly the right time. Of course it is. God is like that.
Jesus is Alive.
My marriage is Alive.
This family is Alive.
And our boat, the 46 year old beast of fiberglass, the place we call home, has officially been re-named: Sailing Vessel Alive.
That's right; we are a Christ-loving family that lives on a 42 foot sailboat. This decision did not happen overnight. My husband, Daniel, and I spent countless hours contemplating where we were (essentially living the "American Dream") and where we wanted to be (serving God with our whole hearts). Our values were not lining up with our reality and we prayed and deliberated and prayed some more and our plan was, what some may call, somewhat drastic.
Drastic, because it wasn't our plan, it was His.
The beginning
One year ago, on Easter, Daniel and I sat our families down and made our (His) plan known. The plan that stated the following: Daniel is quitting his job, we are selling the house, most of our belongings, buying a boat and sailing away to an undisclosed third-world country. Perhaps in that order but maybe not (It was not quite in that order). This really felt like the first step of the process.
This was a tricky conversation. One, quite frankly, I dreaded. Daniel and I are only children and were both raised by single moms. This news meant that our family of 4 would be starting our own adventure. It meant that their babies and grand babies would no longer live in the same town.
I have to mention this because I love my mama and my mama-in-law. Also, I recognize how less-than-ideal this lifestyle is for you, mamas. SO, for what it's worth, THANK YOU to the women who gave us life and have walked with us from the very beginning. Boopa and Grandma. You have been TREMENDOUSLY supportive and for that I am SO grateful. You are super-star mamas. Also, a BIG shout out to Grand-Pop. We love you guys so much!
Pray and Obey
My experience moving onto a sailboat paralleled what I went through starting this blog. Questioning the call.
Why leave normal? Abandon comfort? Can't I find contentment and serve God doing what I'm doing? Isn't it good enough? It's not safe! You have two small children! What about retirement savings? What about health insurance? Etc. Etc. Etc. Fear. Fear. Fear. Selfish. Selfish. Selfish.
Because I've been called, that's why. So right about here is when you, the reader, might be saying, "oh my, I've stumbled upon a total whackadoodle. She says God is speaking to her…" Well, I totally get that but hear me out…
One of the reasons why I know this is God's plan and not mine is because I WOULD HAVE NEVER CHOSEN THIS. I wrestled with God for months on this huge life change and you know what? The more I dug into scripture and took the time to hear His still small voice, the more peace I felt. When I spoke to godly people and listened to the messages in church, the change I was making lined up with the things I was hearing. So, as the weeks passed, the more I knew, in my heart, this was good and right. And it has proven to be. God has never left my side.
Jesus had a moment in the wilderness before his crucifixion where he said:
"Father, if you are willing, take this cup from me; yet not my will, but yours be done." -Luke 22:42
He was being tempted and tried but he chose what was right. To die. This is an example of absolutely perfect love. Not like the flawed human kind of love. A divine and holy love. Imagine: No power struggle or score keeping. No manipulation or "what's in it for me?" Complete harmony. Complete unity. Complete submission. What a beautiful thing Jesus did when he decided to obey the Father for the greater good. To follow through with the plan that would save the world and set us free.
The VERY BEST
Perhaps I would have been happy staying in Charlotte, NC and working 30 more years to retire and do whatever retired people do. Surely I could have served God well in that life. Maybe so, but is that the VERY BEST God has for me? You see, obeying God means doing what the One who loves you MOST wants. Therefore, it will satisfy your soul in a way nothing else can and the freedom and joy that comes from that is… well, indescribable.
During the past year, I have learned that I really don't know what's best for me. The more I die to self and set aside the things I THINK I want, it seems, the more joy I find. It is better than any life I could have dreamed up on my own and, I believe, it's because it's where the Lord envisioned I would be long before He laid the foundations of the earth.
OR maybe I'm just a whackadoodle. Either way, I'm satisfied with my decision.
My words
This past year has been a huge adjustment and one of tremendous personal growth. My hope is to share this journey with, well, anyone interested. So, while I'm on the topic, a little disclaimer about this blog:
Words have power. I respect words. You can't take words back. I take that quite seriously.
"Death and life are in the power of the tongue." -Proverbs 18:21
"But I tell you that everyone will have to give account on the day of judgement for every empty word they have spoken." -Matthew 12:36
"Do not let any unwholesome talk come out of your mouths, but only what is helpful for building up others according to their needs, that it may benefit those who listen." -Ephesians 4:29
Yowza, what a tall order! We live in a time where words are thrown around so carelessly. I want my words to have value, meaning, no fluff. I am prayerful about this…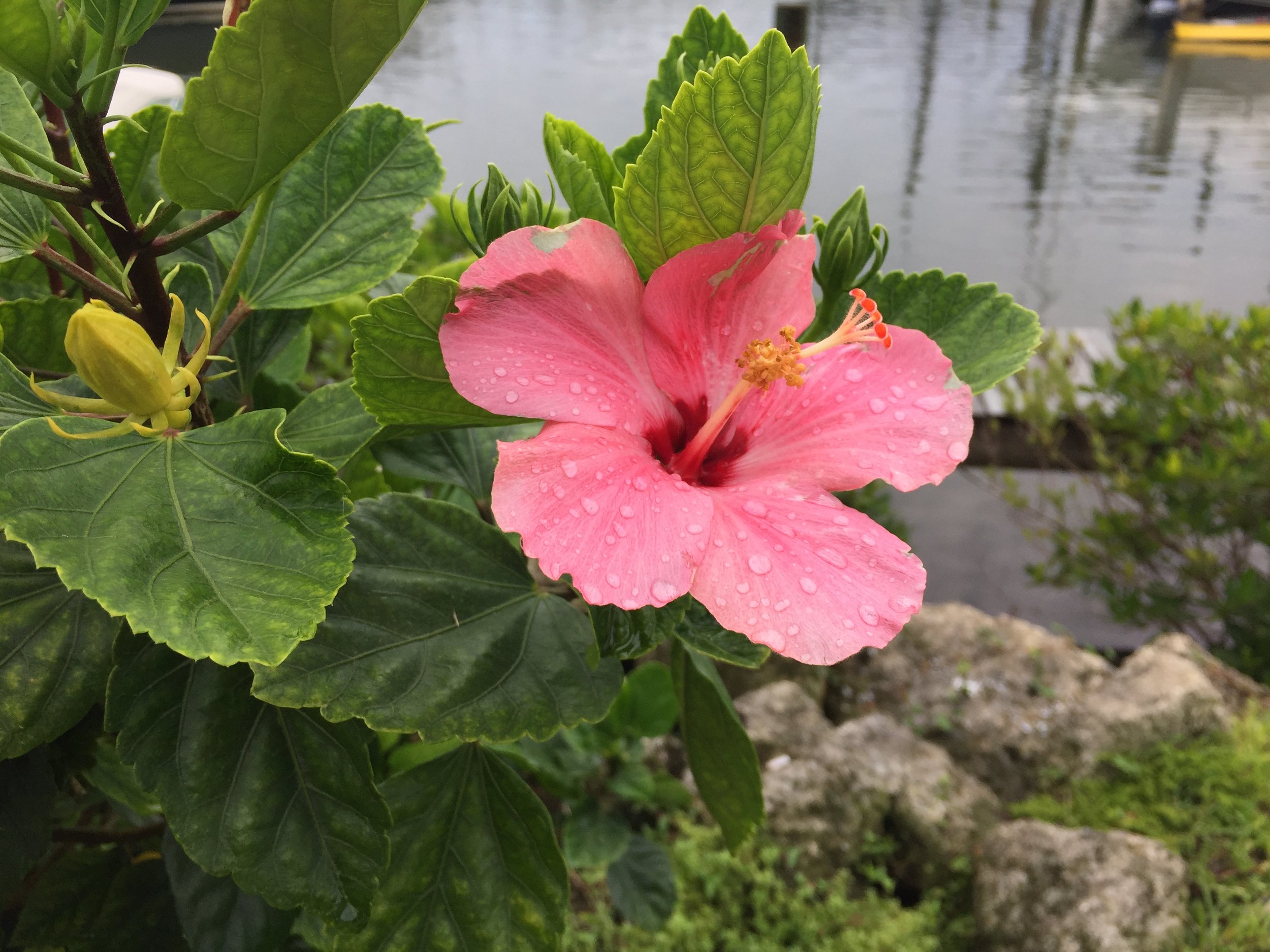 Having said that, please know, sometimes I am dead wrong. Sometimes I speak harshly and behave terribly but God's grace abounds! I reserve my right to be wrong, to change my mind, to embrace a new point of view, to be human, to die and come back anew. Like Jesus.
So, thanks for reading my blog. Welcome aboard SV Alive!
Let your light shine.