Bicycles, A Super Moon, Birthdays and Oysters
Two posts ago, the one prior to the finance post, was about getting stuck in Myrtle Beach for the Holidays. Here is a snip from that post:
"We ended up staying in Myrtle Beach until the 6th of January. Then, we headed to Conway, SC, which had been destroyed by Hurricane Florence. Followed by Murrells Inlet, SC, (Wacca Wache Marina) which was totally flooded and had some of the nicest shower facilities yet. Then, we went to Georgetown, SC for a week and Isle of Palms, SC for a month."
We were in Isle of Palms from January 16 to March 4 so it was actually nearly 7 weeks. The marina provided bicycles which made our grocery hauls more manageable. There is something about riding a bike, be it a perfect day or a rainy one, that just makes me happy, like being a little kid again. We experienced a King Tide which broke the dock we were staying on, forcing us to re-locate. We also saw the The Super Blood Wolf Moon on January 21, 2019 which was pretty cool. There was a full lunar eclipse this night, as well, but I missed it because it was past my bedtime.
Our stay in Isle of Palms was memorable. The restaurant next to the marina had oyster roasts every Saturday and live music. The locals came and conversed under twinkling lights. The children played near the fire pit and chased each other around in the sand. We were blessed to have several visits from my in-laws and my mom. We celebrated the girls' 1st and 3rd birthdays at the end of January. Daniel went to Ft Lauderdale for his sailing course during this time and the girls and I stayed at a family friend's in Charleston for the week.
Makin' Moves- 9 Stops in 1 month
We started really cruising after leaving Isle of Palms. In this post, I am going to skim through March 4, 2019- April 4, 2019, our stops and the highlights from each place. The dates and places are directly from our "Captains Log" page which I keep up-to-date and has additional photos. If you haven't yet, go check it out! I also included a "day in the life" section to give you an idea of what our days on the water look like. Towards the end, there's an update on where we are now. This one may be a bit all over the place but nonetheless, hope you enjoy!
March 4th: Arrived in John's Island, SC. This place had the best showers yet! I would go back just for the showers. Also, very nice people. They provided a courtesy car which enabled us to get Hadley to her follow up doctor's visit for more vaccines.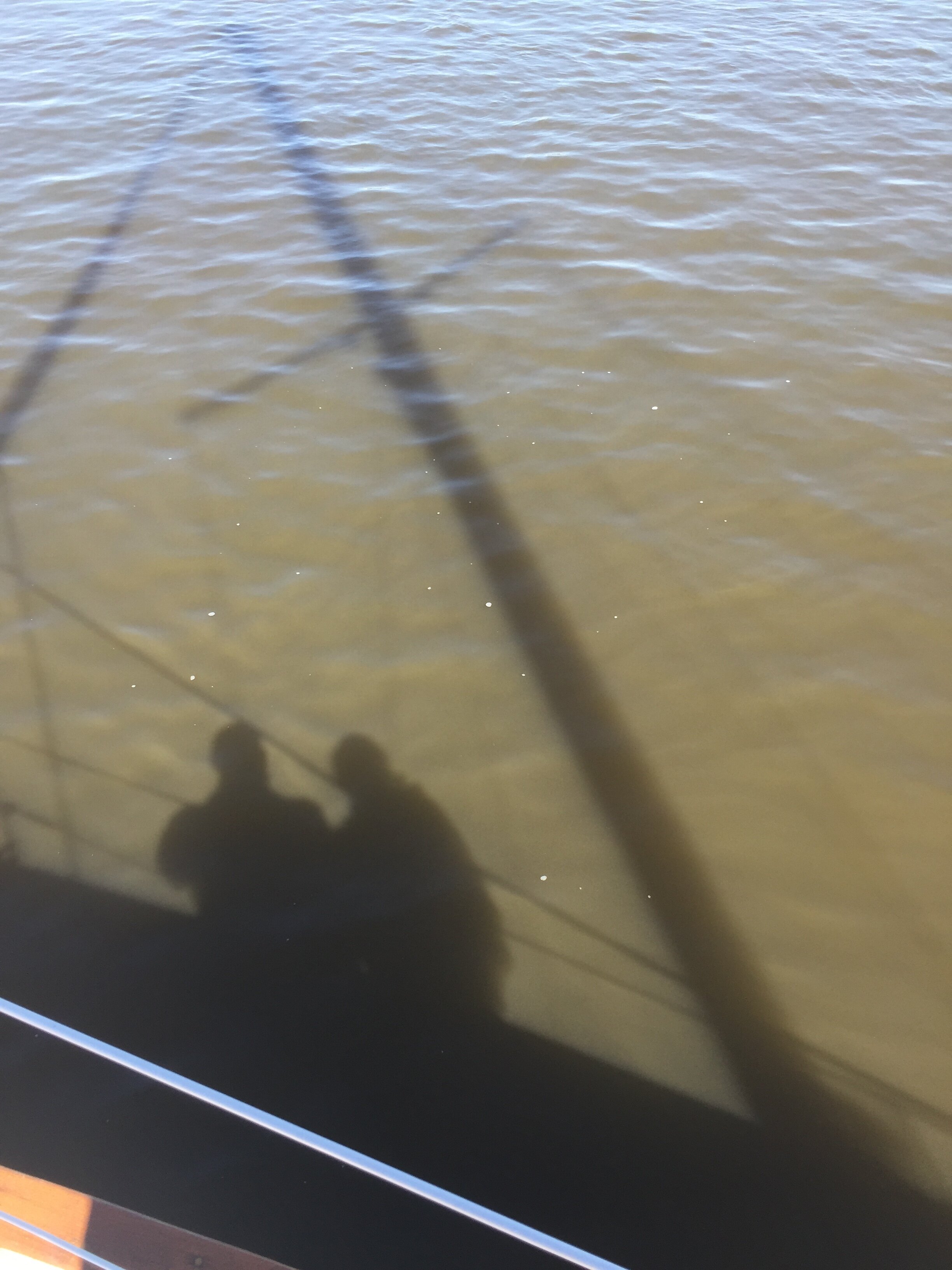 "I will walk about in freedom, for I have sought out your precepts."
-Psalm 119:45
March 8th: Arrived in Seabrook Island, SC. We were a hop, skip and a jump from a Harris Teeter and this marina had THE MOST epic sunsets. We felt a bit of urgency at this point to put together some miles so we had a plan to set out on the Atlantic and go straight to St. Simons Island, Ga. BUT, what happened waaaasss…. The girls and I got terribly sea sick, barfed everywhere and we turned around and headed back after about 4 hours at sea. We have since purchased sea bands, Dramamine and ginger gum which have made our sails on the Atlantic MUCH more successful.
March 13: Arrived back in Seabrook Island, SC.
March 15: Arrived in Beaufort, SC. Cutest little southern town. Loved it here! Met some GREAT people.
March 18: Arrived in Hilton Head Island, SC. Not much to report. They had golf carts that the girls really loved cruising along in.
March 20: Arrived in Thunderbolt, GA. Got a visit and had dinner with our dear friends, Mark and Elaine. We all watched the Super Moon rise from the boat. (Pictured below) A beautiful evening! Hunkered down for some Amazon packages and to ride out some weather.
March 29: Arrived in Midway, GA. (our first anchorage) This was the one of my favorite experiences on the boat yet. Being on anchor is a feeling of total freedom. Bobbing around on the hook with no civilization in sight. Watching the sun set and the flocks of birds swooping across the horizon. It was amazingly peaceful. Also, BY FAR The most stars I have ever seen. EVER. Slept like a baby and woke up to dolphins right next to the boat. Doesn't get much better.
March 30: Arrived in St. Simons Island, GA. Got a visit from Grandma and Grandpa. We had a "sailor fairy" drop off a newspaper and muffins in our cockpit every morning. Met a group of boaters from St. Martin who had an unfortunate evening with a failed engine and crazy seas ending with an escort from the Coast Guard. They rode with Daniel to the grocery store since none of them had a US drivers license. Also, we gave them one of our spare anchors since theirs ended up lost in the Atlantic during their problematic boating fiasco.
April 3: Arrived in Cumberland Sound, GA. (anchorage) Woke up and heard US Navy chatter on the radio about an "asset being moved," telling everyone not to leave the anchorage. It turned out to be a giant submarine and we had front row seats for it's departure!
Then, we arrived in Florida on April 4th and we all did a happy dance. It took 4 months and we felt we were finally getting places! (More on our Florida adventures next time where I plan to catch up to when I started the blog and current day!)
Day in the Life
So, what does it look like, logistics-wise, with a family of 4 traveling on a boat? Every day is truly a new adventure. Sometimes we are trying to grind out some mileage and string a few days together. We stop to spend the night somewhere and keep on trucking. These stops are simply a resting point, a place to eat, sleep, get some showers and move to the next spot.
When planning our days on the water, we always need to take the weather into consideration. If we know there are a few days of high winds or rain coming, we plan to hunker down. There are certain things we try to find when we know we will be somewhere longer than a night. These include laundry facilities, showers and a nearby grocery store. Some places provide a courtesy car, which is a major bonus.
Many people have asked what we do with two babies on a boat. I thought I'd give a general idea of what our days looked like back then. At that point, Hadley was still taking 2 naps. If you currently have or have ever had a baby/ toddler/ preschooler, than you know; in order to keep somewhat sane, happy children, you tend to schedule your days around naps.
Here is a typical "boat-go-day" routine (what we strive for anyway- things don't always go as planned):
6- 6:30 am: Begin to wake up/ pray/ read bible/ meditate/ watch the sunrise.
7- 7:30 am: Go into girls room and start our morning: brush teeth, change diaper/ go potty, fix breakfast and coffee, play.
8 am: Breakfast and cleanup.
9 am: Start engine, let it warm up, put Hadley down for her nap.
9:15- 9:30 am: Depart.
9- 10:30/11 am: Enjoy the ride! While we are underway, we typically talk with Abby about what we are seeing: birds, bridges, dolphins, other boats etc.. Sometimes we read books, color or do activities. Daniel goes down below hourly to check the engine and bilge and, while he does that, Abby and I take the helm.
10:30- 11 am: Hadley wakes up and I make lunch.
11:30 am: Lunch and cleanup.
12- 1 pm: Play.
1-3 pm: Both girls nap, praise Jesus. During nap, Daniel and I take in the sights and prepare to arrive at our next location. This includes making phone calls to the marina and setting up fenders and lines on the correct side of the boat, if necessary.
2-3 pm: We typically plan to arrive at our destination around this time but sometimes we arrive closer to or after dinner.
3-5 pm: Girls wake up from their nap @ 3, have a snack, we pull out the double stroller and go explore our new surroundings. We meet the marina folks and other sailors. Daniel does stuff with the boat and preps dinner during this time.
5 pm: Dinner and cleanup.
5:45- 6:45 pm: Play.
6:45- 7:15 pm: Bedtime routine: shower/ bath, brush teeth, jammies on, read books and sing songs.
7:30 pm: Bedtime for girls and boat tasks or R&R for mom and dad.
9:30- 10 pm: Bed time for Daniel and I.
There you have it! I love the days we are on the move. I miss them. It's been too long.
Home Sweet Home
After being in Charlotte for two and a half months due to the lightning strike, we returned to Miami on Wednesday, September 18th. We celebrated Daniel's 30th birthday on Thursday, September 19th. Things didn't go exactly as planned when we got back. Our dinghy had a hole in it that needed to be patched and needed 24 hours to set. Also, we needed to do all the laundry and clean to prepare to live-aboard again. The weather conditions were too windy and rainy for the marina shuttle to run, preventing us from getting to and from the boat as frequently as we had hoped.
We officially moved back on the boat on Wednesday, September 25th and Daniel started doing a few boat gigs right away. One day, he spent the girls' nap time installing our new starter motor and solenoid. When they woke up, it was time to see if the engine would start. There was the chance that the lightening strike had caused more damage than we thought. So, we said a little prayer, held our breath and… she fired right up!! SV Alive is alive! Again, we did a little happy dance.
The forecast called for more high winds and we decided, since the boat was up and running, we would relocate to a more protected location. So, we found a place, got things in order and on Friday, September 28th we moved the boat a short distance to a neighboring marina.
It felt good to be moving, even if for just for a couple of minutes. I was especially grateful for my marriage on this day as it was our 6 year wedding anniversary. It was a clear, beautiful day. The Florida sun shining and the wind in my hair. As Daniel drove our boat up to the mooring ball, I stood on the bow, leaned over and hooked the ball as he came forward and we got the boat all tied up. Despite being out of practice, we felt like old pros. We make great team. He is a terrific partner and a fabulous daddy.
Feelings Are Not Facts
The adjustment period from place to place can be tough for everyone. Re-acclimating to boat life takes time, patience and perseverance. Despite some "on top of the world" moments like getting the engine going, finding work and hooking a mooring ball on the first shot… we have had a ton of challenges over the past 3 weeks. Living on a boat is hard work. Especially with two kiddos.
To let you in on a little secret… there are days I want to give up and throw in the towel. Moments of weakness where I just don't want to deal with a broken dinghy motor or running out of propane or water. This lifestyle takes a certain strength and there have been times I feel like I don't possess what it takes.
There is a portion of my girls' Bible that has really resonated with me since we returned to Miami. It's from Exodus 16:
"So there they all were. Grannies, granddads, babies, uncles, aunts, children, moms, and dads. Out there in the middle of the desert. They had blisters from all the walking. They were hungry. And thirsty. And much, much too hot.
'We don't like it!' they said. 'It stinks! ' (And so did they, for that matter, because no one had taken a bath in weeks.)
Now remember – because this is something they'd forgotten – God had done amazing things for his people. He'd hidden them inside a cloud. He'd moved the sea. He'd set them free.
But God's people still weren't happy. They didn't care about being free – wasn't it better when they were slaves?…"
-The Jesus Story Book Bible pg. 100-101
It's a good reminder whenever I'm tempted to start complaining. Being free is better than being a slave. No matter what. God chose to save me. Being under His care and His protection is what I choose. EVERY TIME. Over doing what's normal. Easy. Comfortable. Sometimes, I just need an attitude adjustment.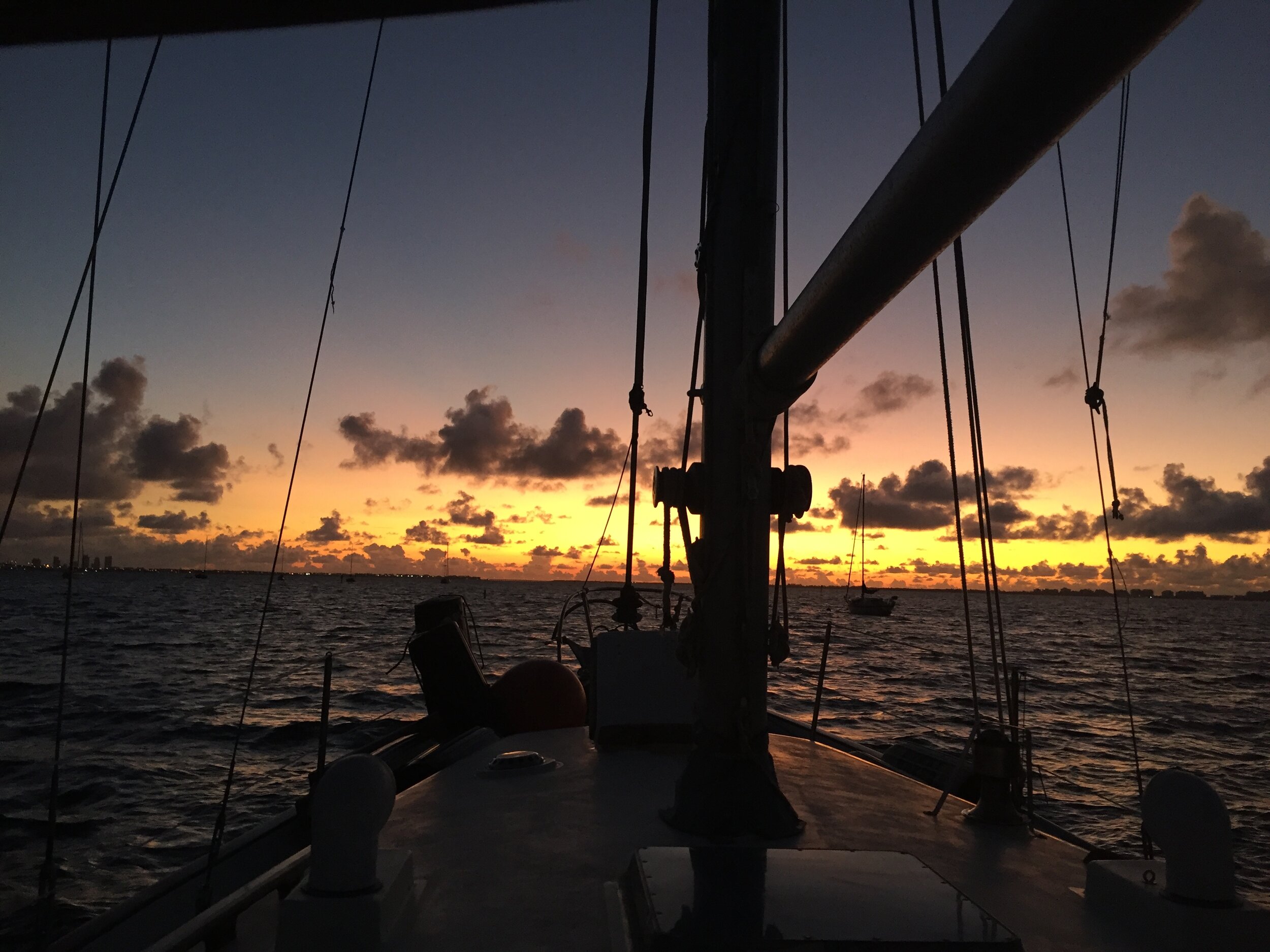 "He must increase, but I must decrease."
-John 3:30
Jesus didn't give up on me. He was hot, sweaty, beaten, broken and way way worse. He could have said, "alright, had enough of this" and zapped himself back to heaven. But, He endured and persisted. Blood sweat and tears poured out to die for my sins. And yours.
It's easy for me to get caught up in overwhelming feelings and forget what I KNOW. God is with us and He is for us even when it doesn't feel like it. My new way of life is teaching me so much about myself, others and the human condition in general. It's teaching me about life and struggle. Let me not forget how far we've come. Let me not forget the mountains He's moved, the seas He's parted and the bread He's poured down from heaven to get me where I am. Right where I'm supposed to be.
Let your light shine.

Sharing this journey with you is truly a pleasure. It's a dream to have people read my writing so, THANK YOU! If you want a notification when I make a new post, e-mail your name to SVAlive@yahoo.com.