Bimini
Current Day, Saturday June 1, 2019
Here's a little glimpse into our past few days:
On Wednesday, we left Coconut Grove heading towards Bimini, Bahamas. It has been our plan all along to go to the Bahamas. We thought about hopping off straight from Charleston back in January but that didn't work out.
So there we were, FINALLY leaving the country. Customs and immigration entry papers printed. Copies of passports made. Travel notifications given to the bank and our phone carrier. American cash withdrawn. Stocked up on food and milk and diapers and wipers and all kinds of other essentials. We woke up at 5:30 am, popped our Dramamine, and took off by 6:30 am. We saw an epic sunrise and dolphins first thing so it was shaping up to be a great day. As we approached the end of the channel heading out to the Atlantic, we were being tossed around by 6 and 7 foot waves with confused seas rather than the 1-3 foot predicted forecast.
After about 2 hours on the water, we made the decision to turn around and head to Boca Chita. We hoisted the mainsail to make the most of our day and get some sailing in. When we went to unfurl the headsail, the line got caught due to the outer layer being worn out. It meant no sailing. Thankfully, we had purchased the replacement line the day before. So, as it turns out, we would have been turning around anyway.
A Few Tales of Boat Life
On Friday morning, Hadley put two teeny- tiny rubber duckies in a hole in the binnacle (the steering column in the cockpit.) We can see the little suckers, a pink one and a blue one, from a little opening in the engine room but we are not sure yet how to fetch them. We've tried disassembling our fly-swatter to grab them. No luck yet!
So, I pondered our circumstances, I guess we will stay in Boca Chita, going about the business of fixing a roller furling and fetching rubber duckies. Oh, and, of course, we had to fit in some coconut tree climbing, drinking the goodness inside those coconuts, swimming and gathering up shells and rocks and such.
Over the last few evenings, Daniel and I have debated between the choice to be outside in a moderate temperature while being eaten alive by mosquitoes or confine ourselves to a hot cabin with fewer bugs. We chose the latter both nights in question. Then, we spent easily over an hour listening for the sound of the mosquito hum and holding flashlights up to our ceiling and swatting around like we were both on methamphetamines. We were determined to win!
While the girls were napping one day, I spent an hour on back deck doing our laundry with a 5 gallon bucket and a plunger (one designated for ONLY laundry.) Climbing up and down our swim ladder, into our dinghy, filling the bucket, fumbling around. After getting things going thinking, how long do I plunge this for? Then, when draining the soapy water out, a pair of Abigale's blue Mini Mouse underwear dropped into the water and I finagled my way down the ladder again to fish them out with my toes. Laughing giddily the whole time. This is my first time doing laundry in this fashion and I am filled with so much contentment.
Contentment is found Christ alone.
What a crazy adventure. Things RARELY go as planned. Something I've learned is to bring joy into the ordinary. The getting off-course. (Or maybe being put ON-course.) I try to face challenges with the thought that maybe God is working His magic here. But I do wonder, God, what's with mosquitoes?? Just sayin'!
This morning, we fled Boca Chita's bugs and lack of air flow to return to Coconut Grove. What can I say? Sometimes you have to move backwards to move forwards. We moored our boat a few balls down from where we left a few days ago and got our itchy, stinky bodies some much needed hot showers. Our 3 days in Boca Chita was far from wasted time; we had some major things to work out with God. More on that later...
Wilmington
9 months ago
We did it! We are making this vision into a reality:
Sell house- Check
Move out- Check
Purchase boat- Check
Quit job- Check
Move boat to North Carolina- Check
Move family onto boat- Check, Check, Check, Check
We were docked at a marina and moved aboard with still entirely too much stuff. We met some like-minded sailor friends and discovered some of the local spots. Every morning, I took the girls on walks exploring new places. We were right on the River Walk which had a market every Sunday. There was even a church held in a bar where you could find beautiful worship music and many homeless folk enjoying a hot cup of coffee. The pastor and his wife were lovely, too. Wilmington welcomed my family with open-arms and I was already beginning to feel at home.
After approximately 2 weeks living on our boat, this beast came on the radar...
Enter Hurricane Florence.
She's a doozie and she's heading right at us! We thought bringing the boat up the eastern shore was getting us out of the "hurricane box," but apparently not! So, we made all the preparations necessary to keep our family safe and keep the boat from getting harmed.
The girls and I headed to Charlotte to stay with my mom for several weeks. Daniel stayed in a hotel next to the marina to keep an eye on our boat as well as many of our new friends' boats. He added lines and fenders, expecting some fierce winds. He also fended off all the news reporters trying to get a story from the maniac barefoot bearded man galloping on and off boats with a hurricane on the way.
Something about the timing of hurricane Florence was painful. It moved SO slow. There was an aura in the air of fear and trembling. The anticipation was stomach- turning but I was strangely peaceful. God was working in me. I trusted my husband's ability to get out if he saw fit. And let's face it, with a hurricane, there is no question about it; God is in control. Whatever will be, will be.
Storms Will Come
The storm did come, with high winds and loads of rain and the rivers rose and rose and rose.
We've all experienced life storms. Trauma. The younger we are the more impact it has. The less capable we are of working it out in our little brains.
But whatever our age, they are turning points. Life-changing moments. We mark time by before said event and after. An accident, death of a child, parent or spouse. Abuse, divorce, a diagnosis. Maybe a hurricane. It could even be something positive such as having a child. It rocks our world, leaves an imprint.
These events turn into stories that can define us, if we let them. Within them, lie our experience, which only we can narrate. It can begin to morph from the storm itself to what we make of it. We can choose to focus on our shame, our victim-hood, our brokenness. This can lead to destructive behavior, depression and anxiety. Been there, done that. Or, we can celebrate the overcoming, our strength, our courage. How we grew and lived on. How we saw God by our side in our darkest moments.
The Aftermath and Resilience
The big doozie with Hurricane Florence was the flooding. Thankfully, our home floats, it was safe. The hotel Daniel was staying in lost power so he was stuck with no showers or hot meals for several days. He moved back on the boat as soon as possible because it, at-least, had a generator.
Once it was safe, I drove back to Wilmington with the girls. Some people lost everything. I drove through miles and miles of flooded farmland and dead livestock. The quirky beach town of Wilmington was forever changed. Many of the down-town businesses never re-opened.
I witnessed the community come together in a beautiful way. I saw the people, though suffering, show up with a sense of peace and endurance. Groups of volunteers got together all over the city to clean up tree limbs and roofing and other whatnots that had flown about. It was really a sight to behold.
Wilmington had some beautiful, old trees that were snapped like twigs. It was one of the many devastating things that affected it's residents. Only a few weeks after the storms, though, those broken trunks started sprouting new life. Incredible.
Before the waters had receded entirely, hurricane Michael approached in mid-October. It brought high enough winds to boot us from the boat for a few nights but the worst of that storm went south of us.
Tis the Season
Current day: Today, June 1st marks the first day of the 2019 hurricane season. Many boats are heading north.
Probably the most common question we get is: "Where are you going?" Our answer, up until now, has been "south."
We have been waiting and praying for the answer to this question from the very start. All along, trusting that God would put us where He wants us. Also, knowing that we are planting His seeds throughout this whole journey. Early on, we both felt a strong pull to serve orphans. We had Haiti on our hearts and that's why we were heading towards the Bahamas and the Caribbean. But, we never received confirmation.
After the little hiccup getting to the Bahamas, Daniel and I took the opportunity, while in Boca Chita, to spend some time fasting and praying and REALLY seek where God wanted us. We went into a warrior mode.
And we got answers. Man oh man did we.
I left my quiet time with the Lord in total AWE of the goodness of God. The fact that I can approach Him with confidence, knowing that he will be present with me is stunning. I have been following Christ for 7 years and He continues to OVERWHELM me with His faithfulness. The Holy Spirit shows up in such a way that is so specific and personal to ME. It blows me away.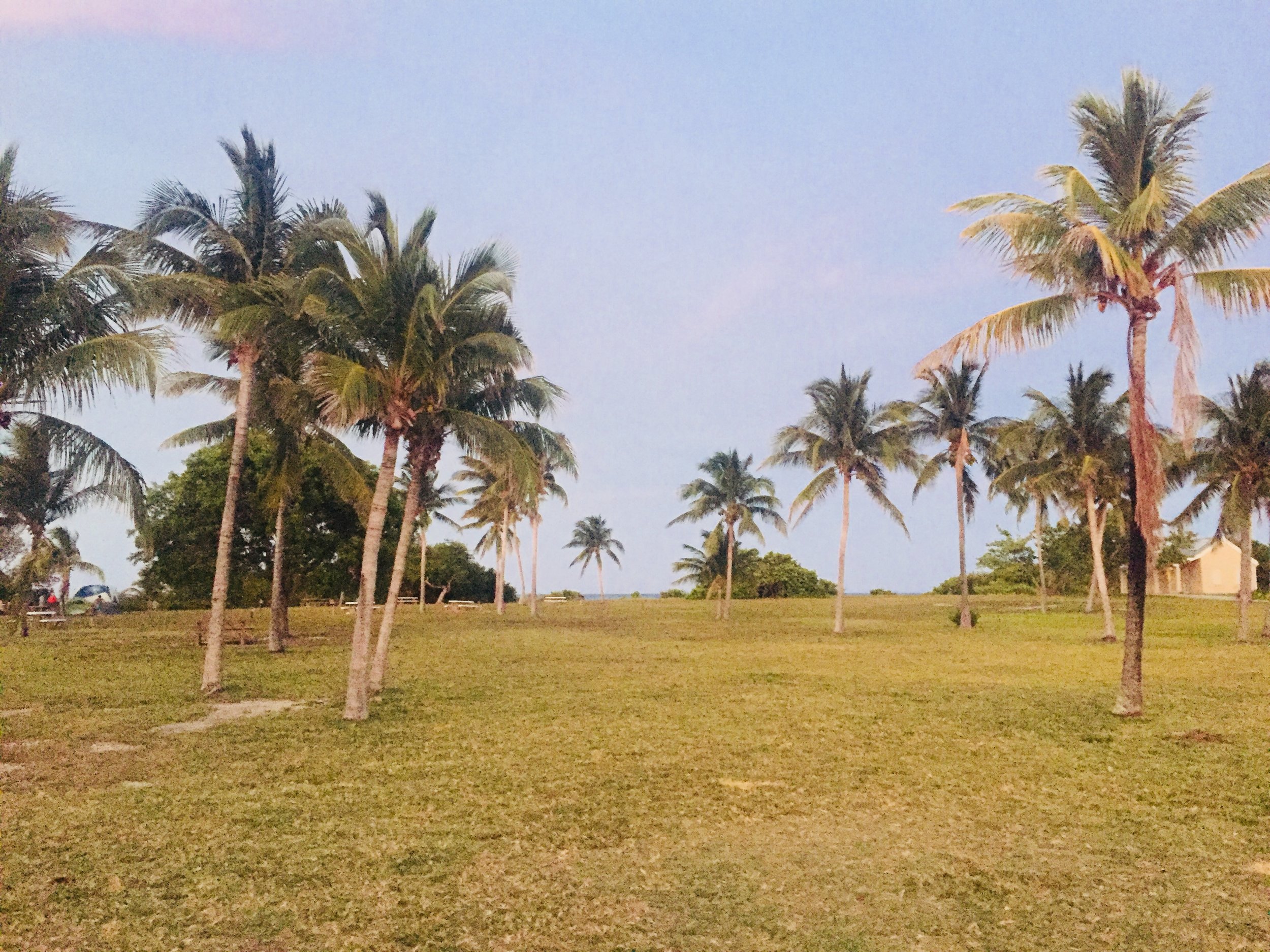 "You have made known to me the paths of life; you will fill me with joy in your presence." -Acts 2:28
So, we have been given direction: to Central America we go. More specifically, Honduras to find the "babies with no mommies and daddies" as our oldest, Abigale, puts it.
Until next time…
Let your light shine
Two invitations:
1.) Would you please join us in praying for protection and guidance during this storm season? Although we now know our destination, generally, we are not certain of the route we are taking. We are praying for wisdom in this area and of course ~fair winds and following seas.~
2.) If you would like to be added to an email list to receive notifications when I post a new blog, email me your name (and any other info you feel like sharing) to SVAlive@yahoo.com. This is not a subscription service. You will receive emails directly from me and I will try my best to not be annoying about it. If you are like me, you get enough junk in your inbox. You can also feel free to ask any questions or make requests for blog content. As always, thanks for reading!