"What do I even write on?" This has been my prevailing thought over the past few weeks.
Things have been unknown since the lightening strike. My family was, seemingly, zapped from our peaceful life bobbing around on the bay. Ever since, we have been treading water and waiting to see what comes next. We have gotten some answers and direction so read to the bottom for an update.
My new way of life inspires me. It makes me think. It encourages growth and development and seeing the world in new ways. I have found it extremely difficult to foster my creative juices the last couple weeks but, here we go:
Southport
December 12, 2018
We waved "bye bye bye Wilmington," as Abby puts it, and were on our way. I was a ball of nerves but once we got going, it felt exhilarating to finally be moving after 4 months at a dock. We headed down the Cape Fear River, passing the historical buildings, the huge battleship, and the port. Wilmington will always have a special place in my heart; I hope to go back some day.
When we arrived In Southport, we did what cruisers do best; we changed our plan. We were only going to stay the night and move on, but wound up staying for 6 nights. It was the beginning of our slower pace of life. Prior to this, we had been preparing every day to take off and start our journey. We were hustling and bustling. Also, we had vehicles which meant we got into said vehicles often to go, just because going was an option.
It was just before Christmas time and the leaves seemed to be their at their peak color. I wasn't accustomed to seeing such foliage so late in the year. I enjoyed my walks through the crisp, fresh air. It was only a mile an a half, through adorable residential streets, to the little village with shops and cafes. Many of the the homes had Christmas lights strewn around and there was a "silent night" type of vibe going on. Such a quaint little beach town.
One of the most memorable things about Southport was the Bald Head Island Ferry that came and went ever hour, on the hour from 6 am to midnight. We were on the transient dock, exposed to the inlet, so as the fairy moved about we got a HUGE wake. We started to REALLY feel what living on a boat was like. I remember poor little Hadley, just learning to walk, getting tossed onto her bottom a few times.
In Southport, I began to slow down, breathe deeply. Stop and stare at insects and leaves. Laugh freely. Have conversations with people as if time didn't exist. I was lighter, freer. And, it was only just the beginning.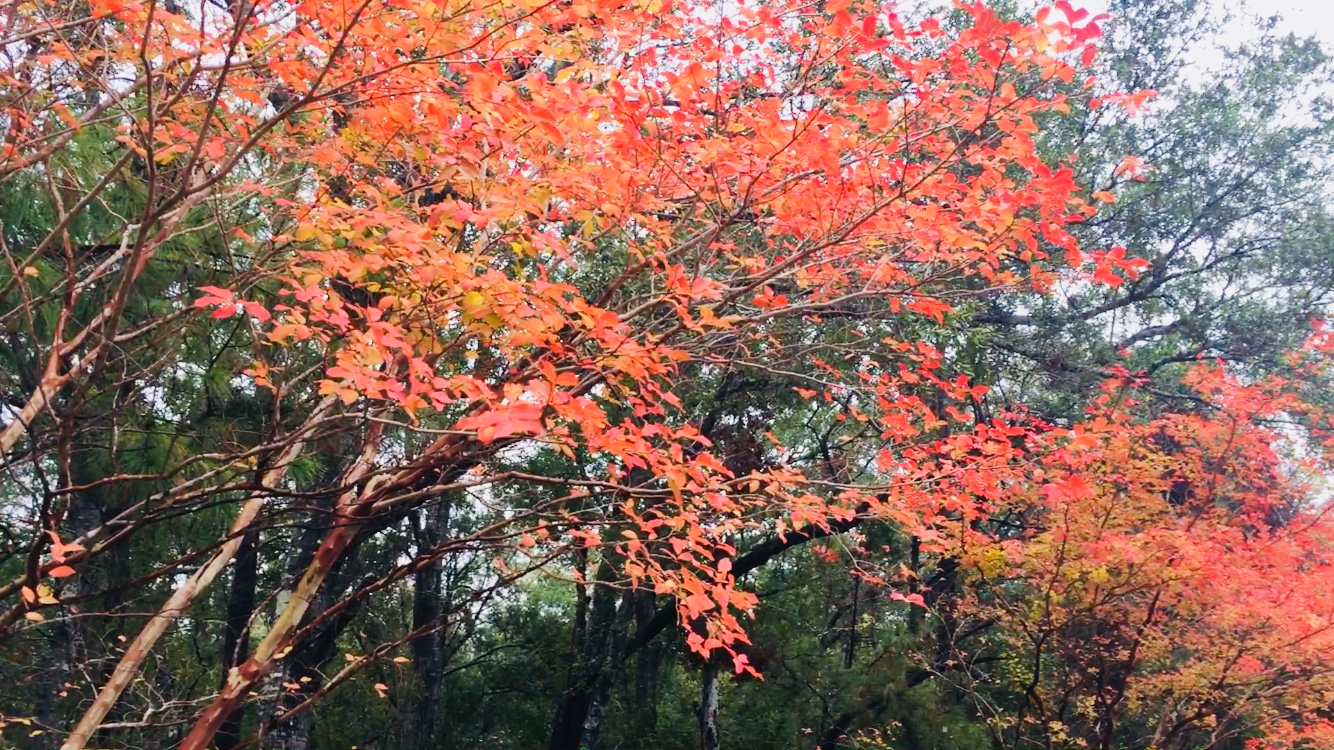 "Be still, and know that I am God."
-Psalm 46:10
CRACK
Current day.
I wrapped up the last post with the news our boat got struck by lightening.
So what, exactly, is it like getting struck by lightening? I shall tell you...
Here are the details: On Friday afternoon at around 3:30 on June 28th, there was a big thunderstorm storm and the boat was rocking a good bit. The girls and I were playing and reading books on the double bed in the salon area. Daniel was at the navigation station.
CRACK!
The strike was a SUPER loud. I felt a boom in my chest as if my heart was getting shocked by those paddles you see in the movies when they are bringing someone back to life. A "defibrillator" according to the hubbs. I'm pretty sure my heart did skip a beat, if that's even a thing. Afterward, my ears were ringing. Also, my teeth hurt. I have some metal fillings in my molars so I don't know if the electric currents somehow jolted my mouth but yeah; lightening is weird. And crazy.
When it happened, I turned to Daniel immediately afterwards and said, "did we just get struck my lightening?"
He responded, "yes, take the girls up top."
Seconds later, I was in the cockpit, crouching down, holding my babies tightly. Abby started crying, mainly due to our reactions, I imagine. Then, Hadley started crying because Abby was crying. I talked with Abby for a minute and told her she was safe. I asked her if her ears hurt and she said yes. We were in shock. I was feeling thankful everyone was all right.
Daniel checked the bilge and engine room for water and fire and unplugged the electronics from the fried twelve volt outlets. He quickly threw some essentials into a duffel bag.
Fried
Within 5 minutes of the strike, we were in the dinghy on our way to shore. A couple cruisers were already heading towards our boat to make sure we were okay. Apparently, several people witnessed it happen and saw smoke come off our mast.
That night, we stayed at a nearby hotel. We ate supper in the room and, after getting the girls down for bed, we discussed our options.
What we came to deduce was the following... We couldn't stay on the boat because A) we didn't know the extent of the damage or if it was safe and B) some of the electronics got fried so we didn't have the power necessary for it to be livable. In addition, we couldn't stay in the hotel because it wasn't sustainable.
We spent a few days getting our affairs in order. We took a few trips back and forth to the boat, assessing the damage and gathering items. We spoke with other sailors about their knowledge on the matter. Filed a claim to insurance. Followed through with some commitments. Then, On Tuesday, July 2nd, we hopped on a plane to Charlotte.
Stomping Grounds
I found myself a couple weeks ago, in Charlotte, taking off to go meet a friend for breakfast. I wasn't even here one full day before I felt drawn to hop in a car, first thing in the morning, and go! Don't get me wrong, the breakfast with my friend was lovely. But, it struck me, geez Louise, is this a busy way of life!?!
Daniel and I laughed with one another about our experiences driving for the first time in months. Cars flying by and realizing we were going 15 MPH under the speed limit. A big difference from an average speed of 6 knots. It's a little stressful and hectic when you are out of practice.
Just when I was beginning to really unwind from the busy, modern world, I feel like I was thrust back in. I've spent the last three weeks zipping around going to coffee dates, a baby shower, dentist appointment, meeting folks for dinner and play dates. It's such a full and exciting life. I love being connected. Part of a community. Mostly, I love being with my friends and family.
Despite the fabulous time I am having in Charlotte, I miss the sea. I long for it. The sounds, the sunsets, the twinkling water. This time away makes me appreciate the special thing my family has going on in our simple way of life.
The Good is the Enemy of the Best
I've struggled with anxiety for much of my adult life. It feels, to me, like a knot in my throat, weight on my chest, a racing heart, a sense of being in a rush for no apparent reason and the general feeling of impending doom. I barely know what it's like to live without it. But, I have taken strides over the years. Especially, in the past few months.
In a nut shell, the things that have helped are: LOTS of time with God (but still not enough), being in nature, yoga, eliminating gluten/ dairy/ added sugar and processed foods from my diet and selling/ getting rid of 99% of my possessions. These are the big things, I may elaborate on this topic in a future post.
After the lightning strike, and being in the hotel for a day, I felt a flood of uneasiness come back over me. The whole family changed; we got ornery. It could be chalked up to the dramatic, traumatic event that had occurred. I think more likely, though, it was being indoors. Artificial light. Artificial air. Feeling less free. Less connected.
My pastor shared in church last week that the word anxiety means "double minded." He indicated that something (work, relationships, sin, etc..) is pulling our minds away from our primary focus. Jesus. I thought that was an interesting way to put it. I experience God most outdoors.
Charlotte is full of opportunities for me to get BUSY. Or, "Being Under Satan's Yoke," as I've heard it said. UGH, I just hate the very sound of it. There are so many GOOD things. Helping a neighbor, signing up for the church commitment, meeting with a friend. But, those things can distract me from the VERY BEST God has for me, which is communion with Him.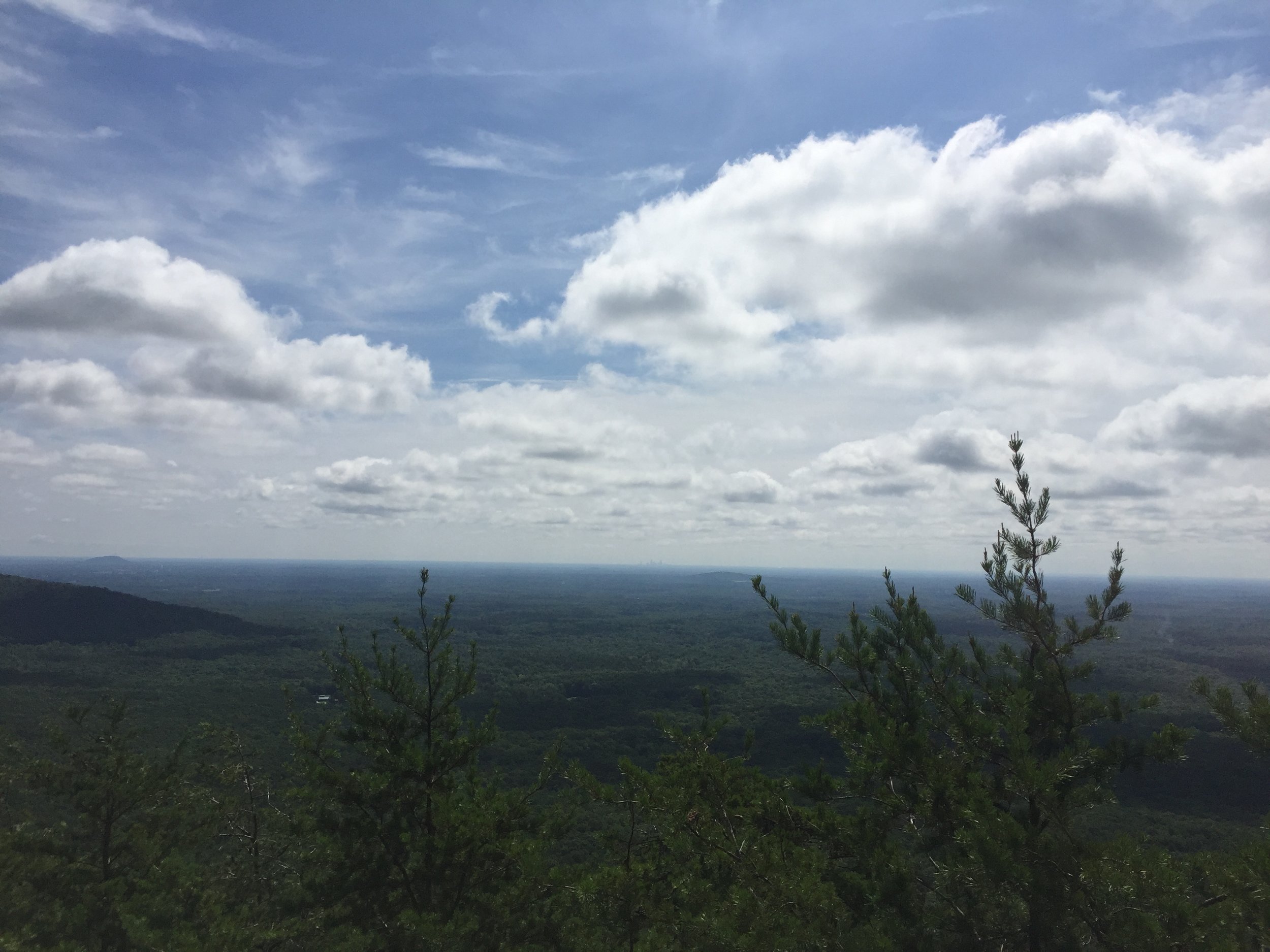 "Come near to God and he will come near to you." -James 4:8
Over the past year, I have found that the more I stopped doing the things I thought I ought to do, the more space I had for the things I wanted to do, like writing this blog. The things God designed me for. Jobs I am uniquely qualified for. It takes an intentional making of space. Creating margin. Becoming available. Open. God wants us to follow our passions. He gave them to us! It's how we can glorify him with enthusiasm.
There is nothing nothing nothing more important than time with God.
Strong
On Monday, July 8, Daniel rented a car and drove to Miami. He met with the insurance adjuster on Tuesday and drove back Wednesday. In the realm of lightening strikes, we fared quite well. More to come on this in a future post.
On the first night he was away, little 17 month old Hadley was crying "daddy daddy daddy" as I put her down for bed. I FaceTimed him and turned the phone toward her to see. I will honestly never forger the light in her eyes when she saw him, smiled and said "daddy!" The pure joy on her face warmed this mama's heart.
For much of Abby's first two years, Daniel was working crazy hours to make ends meat. It was a difficult time. I prayed fervently that my family could be together more. God was faithful to answer that prayer. Today, my family of 4 spends more time together than most. I absolutely love it. When one of us is away, we don't function as well.
While we are living on the boat, we do take turns doing bedtime and other child care tasks. We go to shore frequently, individually, for various reasons. But, overall, we are all part of each others every day life. Every meal. Every bedtime. Their parents are there. It's pretty stinking special. Our family is strong and healthy. And, I am so grateful. I wouldn't have it any other way.
Yesterday, Friday, July 19, we received our check from the insurance company and Daniel booked a flight. Monday, he will head down to Florida for a couple weeks to work on the boat's electronics. We are also taking this opportunity to give the interior a much needed face-lift and upgrade our water system.
The girls and I will stay in Charlotte to spend some more quality time with friends and family. We will miss daddy a TON but he is going to make our boat a home again. And, we will be back together in no time.
Let your light shine.

Sharing this journey with you is truly a pleasure. It's a dream to have people read my writing so, THANK YOU! If you want a notification when I make a new post, e-mail your name to SVAlive@yahoo.com.